Do you know Celine Dion's Age and Birthday date? Céline Marie Claudette Dion was born on March 30, 1968 in Charlemagne, Quebec, Canada.
How old is this celebrity? And what are her social media accounts? Do you know Celine Dion's Facebook page, Instagram profile, Youtube channel or Twitter account? Let's check out:
Celine emerged as a teen star in the French-speaking world before releasing the English-language album "Unison", which made her a North American and eventually global pop star.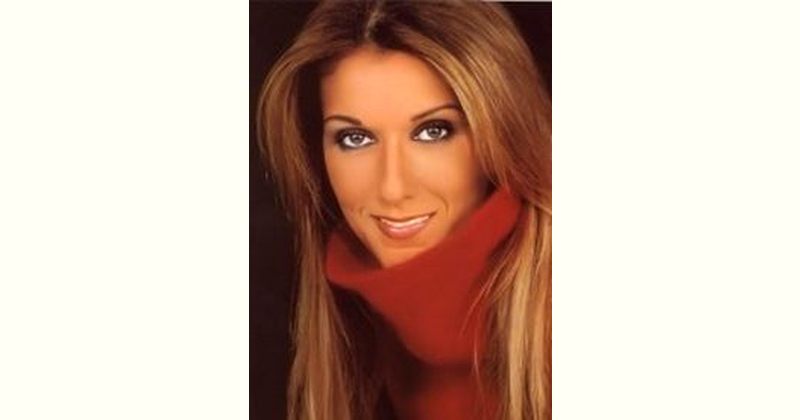 Celine Dion Songs
Recovering (2016)
Somebody Loves Somebody (2013)
Always Be Your Girl (2013)
Any Other Way (1991)
Beauty and the Beast (1991)
Because You Loved Me (1996)
Did You Give Enough Love? (1992)
Goodbye's (The Saddest Word) (2002)
How Does a Moment Last Forever (2017)
Incredible (2013)
It's All Coming Back to Me Now (1996)
Loved Me Back To Life (2013)
My Heart Will Go On (1997)
My Love (2007)
Pour Que Tu M'aimes Encore (1995)
Taking Chances (2007)
That's The Way It Is (1999)
The Colour of My Love (1993)
The Magic of Christmas Day (God Bless Us Everyone) (1998)
The Prayer (2008)
Think Twice (1994)
Unfinished Songs (2013)
Water And A Flame (2013)
You And I (2004)
Celine Dion Albums
S'il suffisait d'aimer
Let's Talk About Love
Falling into You
D'eux
The Colour of My Love
…